Our involvement as team doctors
In the past 30 years we have covered a number of team sports on the field and on the piste. This includes Alpine skiing, cross country skiing, basketball, icehockey, American football and soccer. A large number of individual athletes has been covered during the training process and their athletic competitions.
The focus here is on the diagnosis, cause and treatment of sports-related traumas as well as acute and chronic injuries of the musculoskeletal system (such as back pain, tennis elbow, cruciate ligament tears, shoulder and Achilles tendon injuries, and muscle fiber tears). Nutritional counseling and anti-doping measures are also key medical tasks in (competitive) sports.
This is only possible if one has a genuine love for sports and likes to get involved intensely.
This involves also the inclusion of training stuff managers, physiotherapists and (in the case of young athletes) parents who need comprehensive information to facilitate a team approach to improve the safe and optimal achievements of the athlete.
Regular examinations and treatment of top athletes
Sports medical care includes having our team of doctors on site during match days for teams under their care. Also included are trips to races or world and European championships, as well as the Olympics.
For years, the doctors at the Gelenkpunkt medical practice have served as team doctors for the FC Wacker Innsbruck football club and can therefore regularly be found on the supervisor bench during home games.
As care providers for the Austrian Ski Association (ÖSV), they travel several times a year to various ski races and training camps to provide on-site medical care as well. Due to their close contact with racers, many of them come to Innsbruck to be treated for injuries by the doctors of the Gelenkpunkt medical practice. Racers from Japan, Russia and the USA also visit us regularly for examinations and treatment.
Due to the high expectations and the enormous physical strain experienced by this group of patients, our medical team is constantly challenged to establish the latest and most promising treatment methods and therapies. To achieve this goal, a great deal of time and energy is invested in research, further education and the development of improved therapeutic options.
We act as team physicians for:
FC Wacker Innsbruck football club
Swarco Raiders American football club
WSG Wattens football club
Ski Austria (ÖSV)
Those who trust in our experienced hands include:
FC Bayern München
AS Roma
Juventus Turin
BSC Young Boys
LASK
Japan Ski Team
Russian Ski Team
Norwegian Alpine Ski Team
Canadian Alpine Ski Team
Red Bull Europe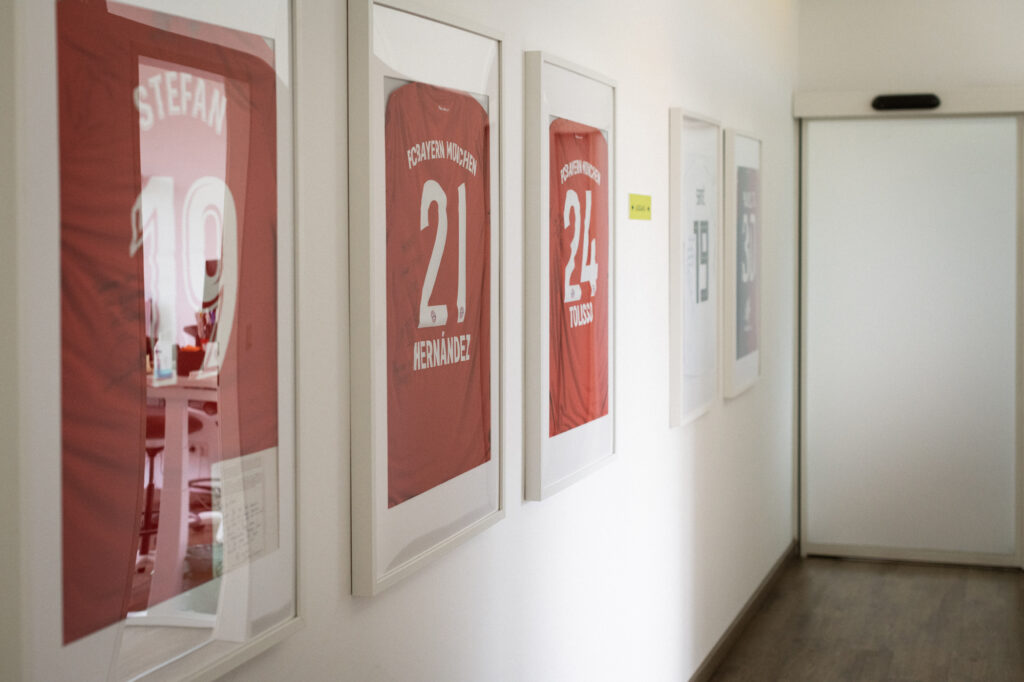 "We believe that our involvement in sports not only benefits the injured athlete, but indirectly benefits each and every one of our patients."