Modern, high-quality and personalised care.
The Privatklinik Hochrum is a private admitting hospital, which means that the trusted doctor chosen by the patient is responsible and in charge of the actual treatment or operation. The clinic, on the other hand, provides the infrastructure, care and additional staff necessary for treatment. In addition to the doctor of one's choice, who discusses the treatment procedures and the necessary interventions with the patient, the ward physicians and the nursing team at the Privatklinik Hochrum make every effort to ensure patient safety and care around the clock.
For rapid and reliable diagnosis, our specialists in Hochrum have state-of-the-art medical infrastructure at their disposal, including: fully integrated, digital operating room technology, laboratory diagnosis, X-ray, ultrasound, 3-Tesla magnetic resonance imaging (MRI), and computed tomography (CT).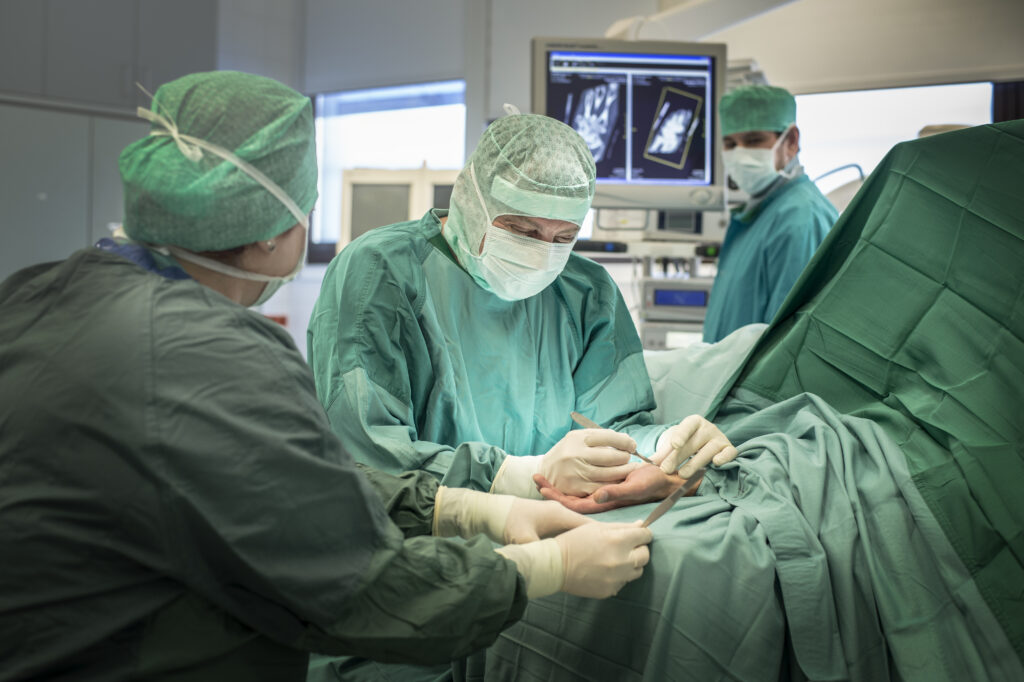 Optimal environment for patient recovery
Anchored in the mission statement of the Privatklinik Hochrum is the creation of an optimal environment for patient recovery. The competent and friendly care provided by the nursing team as well as personal discussions with the patients are of highest priority. Recovery is optimally supported and promoted by the quiet atmosphere and idyllic location in the countryside.
Doctors at the Gelenkpunkt medical practice perform elective surgery in Hochrum. The services provided at the private clinic are considered "special class" in terms of public hospitals. Any difference to the insurance coverage provided by public social insurances is borne by private health or accident insurances or charged to the patient directly. Privatklinik Hochrum services are equivalent to that of an upscale hotel.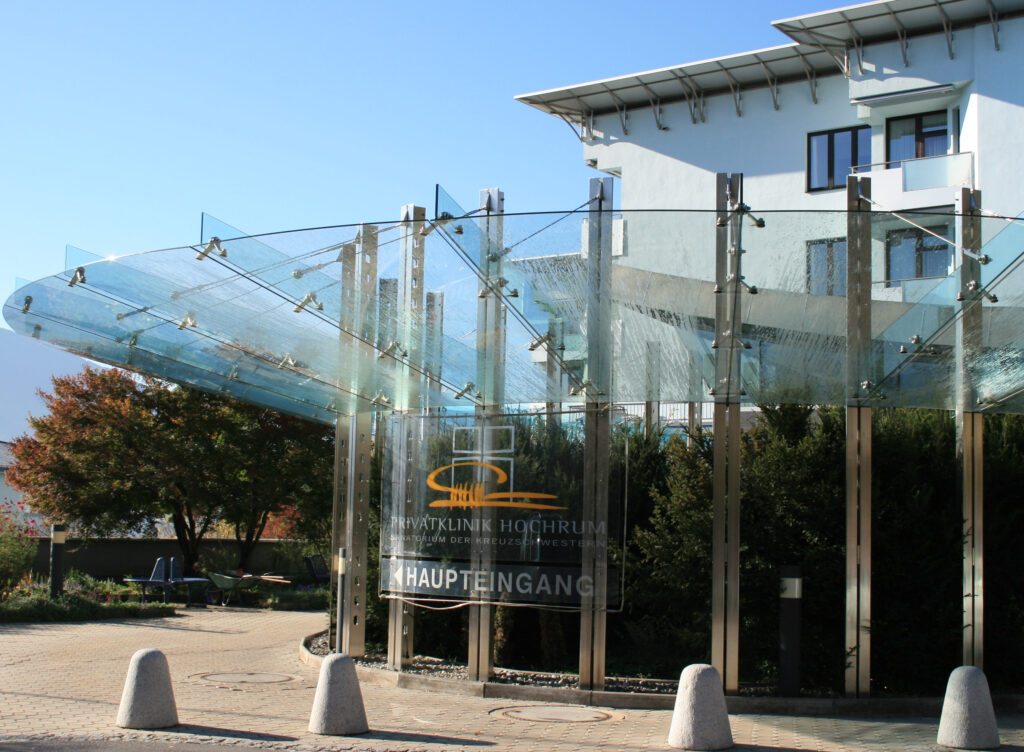 Located just a stone's throw from the Privatklinik Hochrum and featuring the luxurious ambience of a modern upmarket hotel, the Hotel Hochrum is the ideal accommodation option for relatives of inpatients as well as outpatients.
The therapy centre is located on the same level as the hotel. Hotel guests can make use of the therapy swimming pool and exercise room. High-level cuisine is also served and includes a rich breakfast buffet which is delivered to the rooms in the morning. At lunch and in the evening, guests can choose from an exclusive à la carte menu and enjoy the cosy café in the entrance area of the clinic.
"Acute injuries tend to occur on evenings and weekends as opposed to during normal working hours. In addition to the clinical examination, an exact diagnosis by means of X-ray, ultrasound, MRI or CT is essential. At the Privatklinik Hochrum, we are in the enviable position of being able to carry out these examinations in the evening or at the weekend as well, thus keeping travel distances short for patients and ensuring prompt diagnosis and treatment."